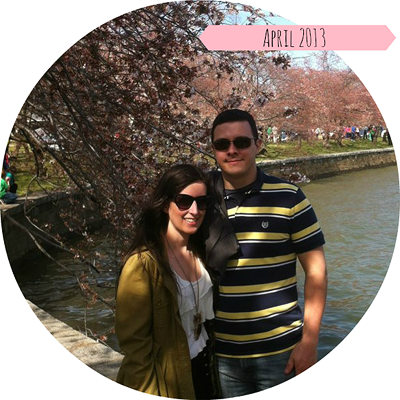 Well, here we are! Thanks for stopping by my little blog that is
finally
up and running. I haven't had anywhere to write since the LiveJournal fad ended some years back - so this was necessary! The plan for this blog is to recap DIY projects, subscription boxes, product reviews, crafty things, vacations, and who knows what else!
I'm Amanda, a twenty-something from Maryland. I work in communications and spend my free time looking for new ideas to spruce up the apartment I live in with my boyfriend, Chris. I enjoy desserts, traveling, being sarcastic, spending too much time in Forever 21, volunteering at events, and going to concerts - but I'll be honest, I haven't seen too many since ending my seven-year stint of working in the concert industry. I now officially consider myself old.
Oh, and I'm also lactose intolerant. So if I find any amazing new dairy free foods and/or recipes, you'll probably see an exciting post about them. A new food discovery is a big deal.
If you'd like to get in touch, don't hesitate to contact me! amandapleaseblog@gmail.com or social media if you prefer. Thanks!