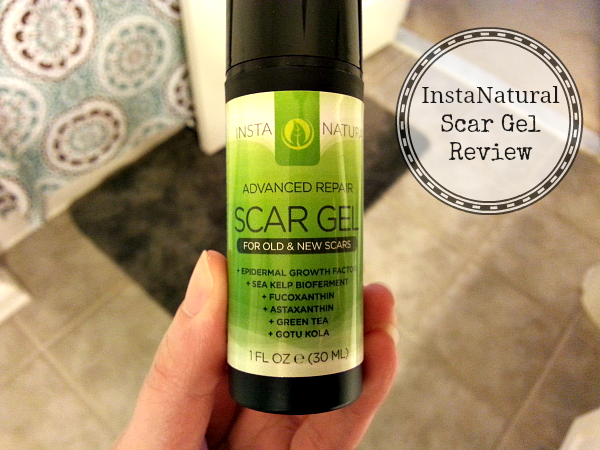 Hey everyone! Recently I have been interacting with
BrandBacker
, a great resource for bloggers looking to gain more exposure and learn about new and unknown brands. If you're looking for fresh ideas and new posts for your blog, I recommend checking them out!
The first BrandBacker campaign I joined was for
InstaNatural
, a beauty line created with completely natural and organic ingredients. The product I tested is a new gel to help remove and reduce noticeable scars. This is right up my alley because last September, my legs were victims to a number of mosquitoes, resulting in 30+ bites and an unforgivable number of scars. The marks have faded over the past 6 months, but they're certainly still noticeable enough to warrant help.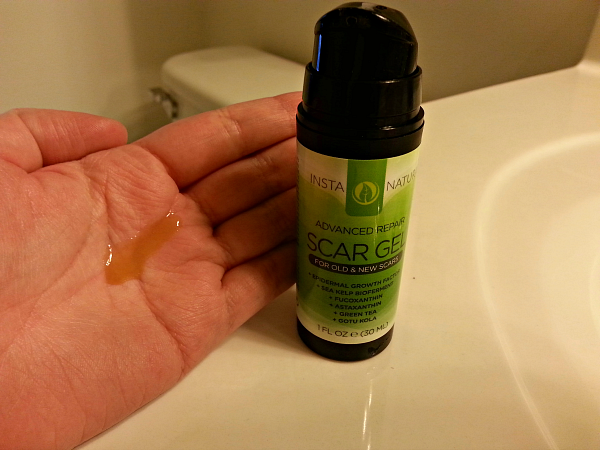 The first time I used InstaNatural's scar gel, I have to say I was a little surprised. The strange brown color caught me off guard and the texture is a bit watery. It seemed like the gel would leak off my leg, but sure enough it stayed in place. It doesn't have much of a smell, which is good considering the color! ;) Another positive is I haven't noticed it staining my pants after use. I imagine if any residue was left behind, it would come off in the washing machine anyway since the ingredients are all natural.
As for results, here's where my review gets a little tricky. I haven't seen much, if any, difference with the scar I've been testing. The edges may be
slightly
faded, but overall, not much difference at all. With that being said, the scar is half a year old and I've only been using the product for about a week. I'm willing to bet that with continued use, my legs will be ready to see summer again.
Even though I haven't seen dramatic results in the past week, I'm not ruling out
InstaNatural
or their products. As one of Amazon's top beauty sellers, InstaNatural must be doing something right. The
reviews
speak for themselves -- most customers have seen terrific results! I'll definitely be testing this product out on
newer
scars and continuing treatment on my old mosquito marks.
This post is powered by BrandBacker.