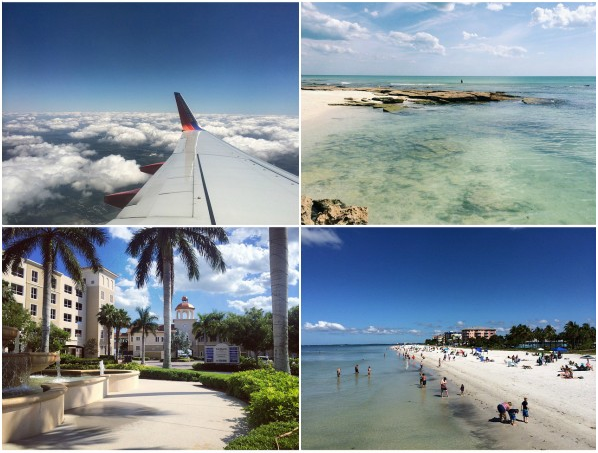 Every year when May rolls around, I get the itch to get outside and travel. Maybe it's the warm weather finally arriving after a long winter season -- or maybe it's the lack of vacation days since February -- but whatever it is, it's alive and kicking.
This year we traveled back down south to the gulf coast of Florida. I can't even begin to explain the difference between beaches along the Mid-Atlantic compared to those near the Gulf of Mexico. Siesta Key, Sanibel Island, Fort Myers, Cape Coral are all gorgeous and we will definitely be returning for a third time!
Highlights:
riding a jet ski and seeing a dolphin around 20 feet away; searching for manatees (saw two but just barely!); splashing around in bath-temperature water with tiny non-existent waves; and overall relaxation.
Downfall:
a two-hour plane ride because I am the most anxious flyer ever.
Follow me on
instagram
to check out more photos from Florida's beautiful beaches!