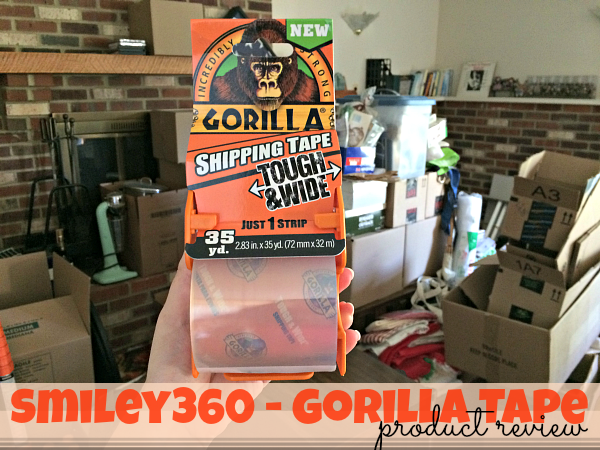 An exciting, new freebie challenge courtesy of
Smiley360
! This opportunity could not have arrived at a better time. I was catching up on my latest Smiley360 surveys and one category was geared towards users moving into a new home. Since I happen to fall into that category, I was in luck!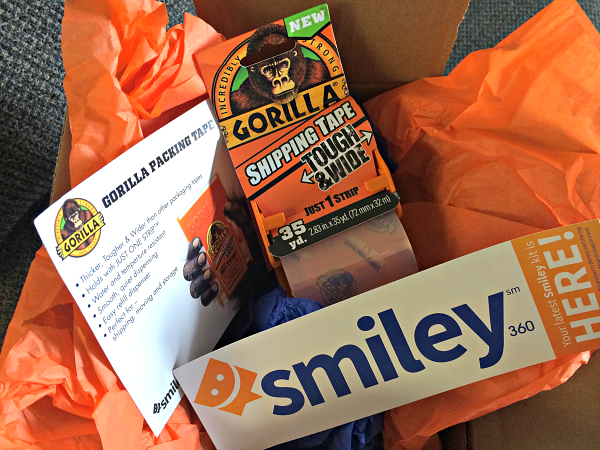 Hooray! A roll of Gorilla Shipping Tape was soon at my doorstep. I've heard of Gorilla Glue and seen the commercials, but I've never had any experience with Gorilla Tape. I was more than happy to give it a go! We have
so many
boxes to pack up, move, unpack, re-pack, etc.... just see for yourself.
Yeah, not a pretty sight. And this is only a portion of the moving adventures. We still have many more boxes that need to be packed up sealed. (Seriously, more than I can count.)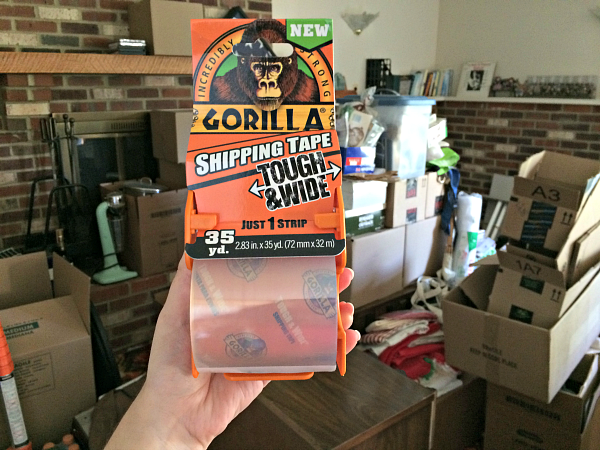 But no fear! Gorilla Shipping Tape is here! This tape is extra tough and wide and only ONE strip of tape is needed for a tight seal. And unlike other clear tapes, the plastic roller isn't a pain in the butt. Not once did the tape slip out of the container and get stuck to itself! That in itself made this an easy product to use.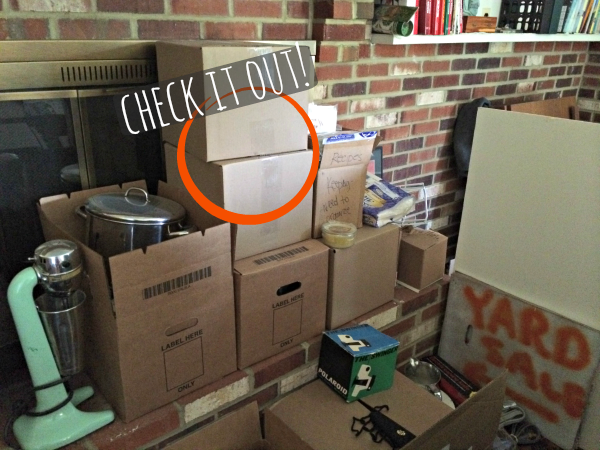 These boxes were already taped once, but were not holding together. I re-taped them using the Gorilla Tape and haven't had any problems! I can't say how the tape holds up during moving, but based on the tape's strength and size, I'm not worried about anything falling apart.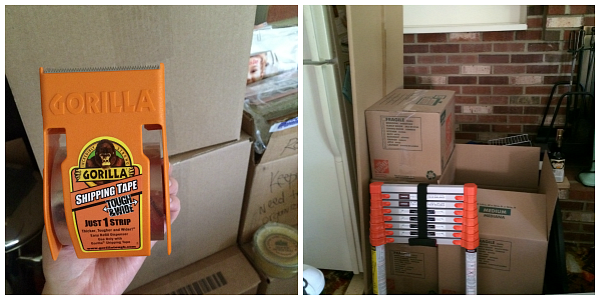 While I'm dreading the thought of packaging a hundred boxes, using Gorilla Tape should make it a little less painful. Big shoutout to Smiley360 for letting me join in the fun and test out this product for free! I would definitely recommend it to anyone moving or packaging up some heavy-duty boxes.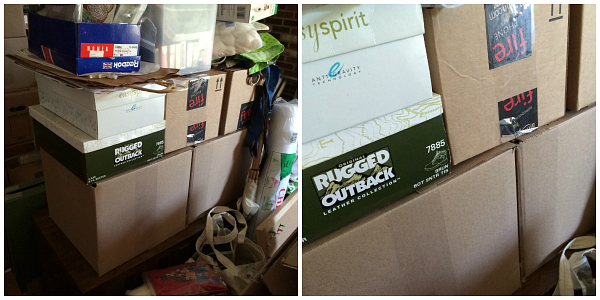 Looking to get in on the freebie fun? Check out
Smiley360
for a variety of programs! I'm already signed up for my next challenge -- and it's with SLEEP NUMBER! How cool is that??