Sigh.. where do I begin with this one? In mid-April I discovered a half-off deal for
Conscious Box
. I had never heard of this subscription box, but when I realized they had a vegan option I decided to go for it. Of course my first thought was that I would encounter some new dairy-free snacks! But... I was wrong. I was very, very wrong, at least for April's box.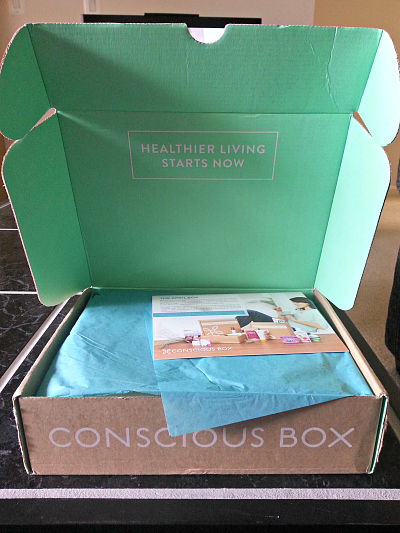 Let's start with 90% of this box is not food. I did realize it was a mixture of items when I ordered, but I was
not
aware I would only receive two food items in the entire box. It also came with a bag of coffee - which is going to Chris since I don't do caffeine, and "iron" water in a bag - which just isn't something I'm interested in, sorry. The remainder of the package is lotion, conditioner, dishwasher detergent, medicine, and a tiny piece of fabric. Yup. Not quite what I was hoping for.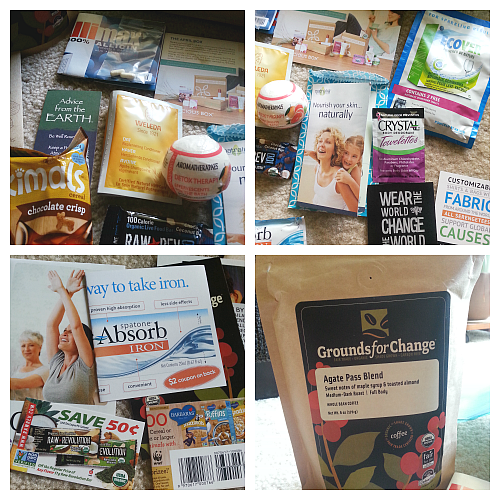 The worst part of this package was the disorganized ordering process. I purchased the online deal on April 19, ordered it the same day, and I believe according to CB's FAQ, I should have received it by the end of the month. Weeks passed and I never received a shipping confirmation. I then got billed for a second box, without receiving my initial order, and had to follow up with customer service to get that cancelled. Today I tweeted them wondering where my box was and it was delivered shortly after. All that mess for little reward. Definitely glad I only spent $10 on it.
I won't use the majority of these items, so they will be finding new homes elsewhere. This subscription might work for those living a complete vegan lifestyle, but I wouldn't recommend it for those only looking for vegan food options.
UPDATE:
Chris is not a fan of the coffee. I'd say this box is a total loss!