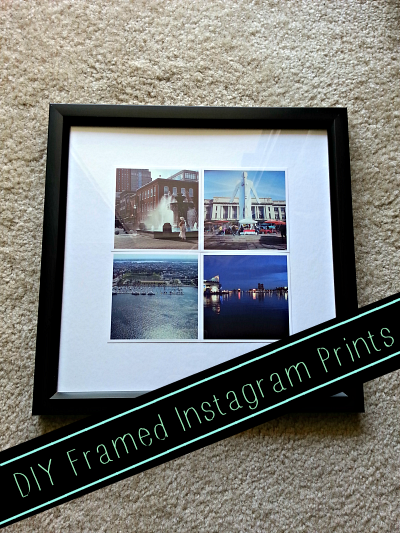 This project took longer than it should have, but it's finally complete! We still need more artwork and photos on our apartment walls, but I think these are a great addition to the bedroom. It's a great way to display where we have traveled together so far.
I purchased the frames almost a year ago and ordered the prints a few months back - but now they are together in their rightful place. You can check out my product reviews and where I purchased everything
in my Printstagram post
.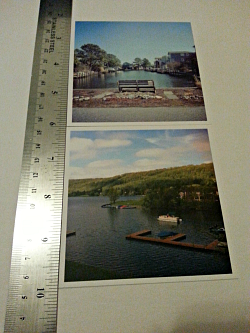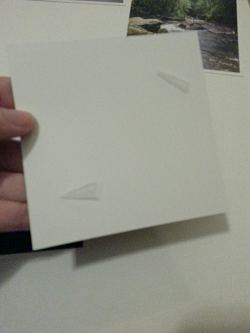 I decided to go the simple route and tape each photo to the backing. I figure if I ever want to replace the pictures, tape will be the easiest to remove and will hopefully not damage anything. The best part was measuring out where each photo should be taped. And by best I mean the most tedious and unexciting part of this entire process. BUT since I used tape, all of my crooked and uneven mistakes were fixable!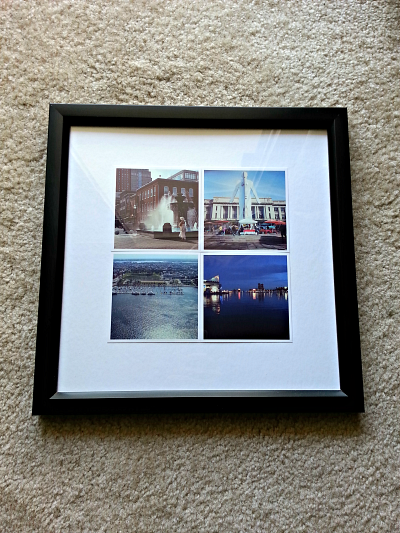 This is my favorite frame out of the four I put together. I'm considering getting a larger print of
this photo
in particular. I think it looks like a mixture of new city life with an old vintage feel, especially with the woman's outfit and the fountain. I really love it.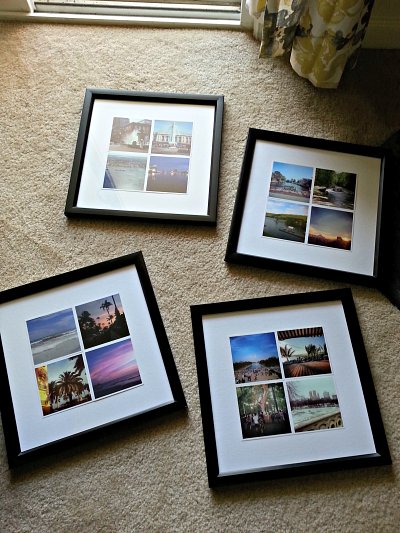 These are the final products! Each frame is organized somewhat by location: one for Baltimore, one for Florida's Gulf Coast, and the other two are various (DC, NYC, etc). Buying the frames myself and putting everything together saved over
$150!
The only thing I could not properly accomplish by myself was hanging the photos perfectly, but luckily, Chris stepped in and saved the day. I think they look great!